11/7 Emailing with blog friends.
There's nothing like an email from a blog friend that lifts your spirits and makes you
that
much more grateful for blogging and the amazing blogging community.
11/8 Work friends.
When I accepted my job, I had no idea who I would be working with and how well we'd all get along. It's not even two months in, and I am loving each and every one of my fellow teachers. Work friends are necessary, encouraging, hilarious, and understanding.
11/9 Saturday shopping.
Getting the chance to do a little window shopping with my mom and sisters was exactly what I needed. And yes, I am a firm believer in the (occasional) use of retail therapy.
Don't judge, okay?
11/10: Participating in Ten on Ten.
This fun photo project has been a part of my life for a good three years now and it truly is a part of my life now. Having an extra excuse to take in and capture all the beauty that I would otherwise overlook is truly a blessing.
11/11 Afternoon runs.
Having a chance to run outside in the daylight is such a treat and even though it was crazy cold outside, it was just what I needed to refresh and de-stress.
Oh, and it was also a not-so-pleasant wake-up call that I need to get out and run more often!
11/12 Having uneventful days.
Every night for a couple years now, I write down the best part of my day. I'm not going to lie, I spent a good ten minutes on Tuesday trying to figure our what was the best part of my day. I came to the realization that just because something amazing didn't happen, it doesn't mean there nothing good happened. So yes, uneventful days are indeed a hidden blessing.
11/13 Hugs from kids.
If you ask me, kids give the best hugs. And no, there is no arguing on this one.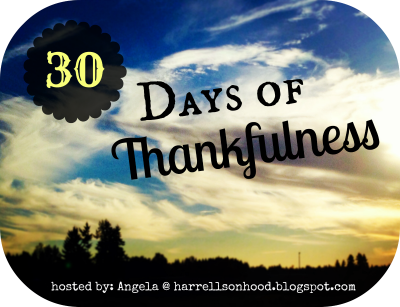 So tell me, what are you thankful for this week?
Share it in the comments or link-up with me over on
Angela
's blog!