Note: I am so excited about today's post. I've got the third guest post for this new-ish series of mine and I'm telling you, this has been such a blessing to be a part of! I don't really consider myself a part of this guest post series since I'm not sharing my heart, but I am truly honored to have each of you here. That said, I'm pleased to introduce today's blogger!
Hi, my name is Amy- and I am the writer over at the blog,
Lovely Does It
. I am so happy to be joining in today on In Its Time! Kiki is such a sweet and talented woman, that I have enjoyed getting to know a bit through blogging.
I am totally loving this "
Everyday Moments
" series that Kiki is doing! So fun to read about different things that make everyday, ordinary moments...special.
I find myself treasuring the things in my life that have been constants for me. In my young life- I have done a fair bit of traveling and moving by myself. I have lived in 3 different states and in Uganda- and now Alaska since high school. So anything in my life that is consistent and something I enjoy, I hold on to!
Walking is one of those things- it may sound simple- but the joy of breathing fresh air, smelling the outdoors, and taking a moment to get perspective in my day, is such a joy.
Whether I was walking around a city park or quiet neighborhood in Wisconsin, a trail by the Lake of the Ozarks in Missouri, the dirt and gravel roads of Nebraska, the crowded red roads of Uganda, or the quiet trails or loud runways in Alaska.....there is beauty in each of these places.
Even though walking is great exercise, it's also very relaxing. Being outside just seems to be good for the soul. I love to listen to music while I walk, or talk to a friend, or to just be quiet and listen to the sounds of nature and pray. I have had some of the sweetest times of worship during my morning walks.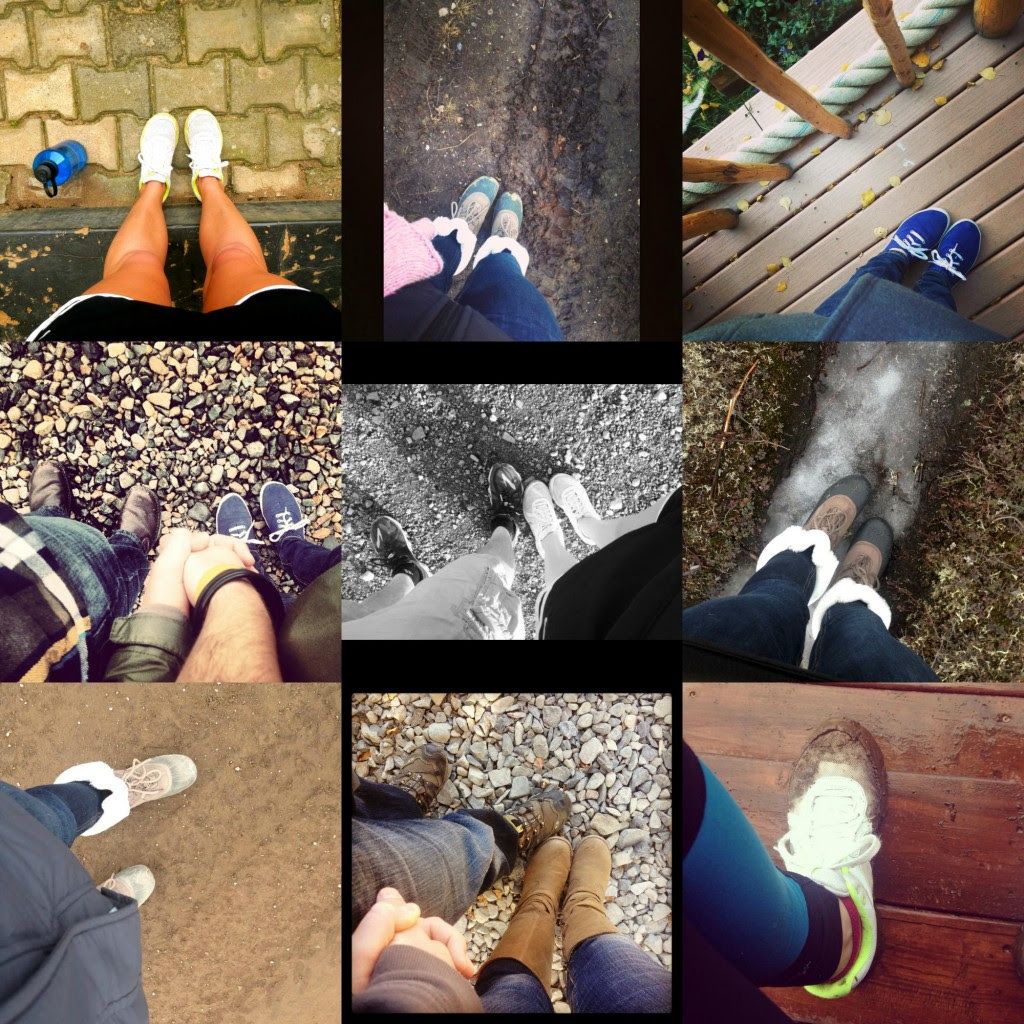 It's all about the simple things in life...the things that bring joy in the midst of a chaotic, or stressful week. It's finding those moments and hanging on!
Hope today you are finding joy in the simple things, and making each of your everyday moments count!
~Amy